When a turtle is in need, 3DExperience SOLIDWORKS will save the day.
Rescued in 2020 by Two Oceans Aquarium in Cape Town, Kai is a medium-size Loggerhead turtle with a growth on his left lung, causing him to only swim on one side.
The University of Cape Town saw the opportunity to help Kai. They put together a team to take on this project in building him a harness to better his swimming experience.
Mecad was approached by Dr Reuben Govender from the Mechanical Engineering department at UCT to assist in this matter.
How Two Oceans Aquarium, UCT & Mecad will help Kai:
Alexandra, Martine, and the team at Two Oceans Aquarium are keeping Kai comfortable and doing rehab with him to improve his swimming.

The team at the aquarium is invested in saving the turtles, fixing them up, and healing them before releasing them back into the wild.

The University of Cape Town has a 3-man team involved to help Kai.
Dr Reuben Govender: Senior Lecturer at UCT
Crustus Ignatius: Final 4th-year student
Sibuyiselo Mthini: Final 4th

-year student
The UCT team is going to design & manufacture a small harness to fit Kai with weights to balance out his swimming and get him feeling better.

With the help of 3DEXPERIENCE SOLIDWORKS, the UCT team will be leveraging the cloud collaboration tools connecting teams internationally and at the Aquarium

With a deadline approaching, the 3 parties involved in helping Kai, are working around the clock to get this done.
Kai will be swimming straight in no time, and we hope for great success after this harness is completed, and that he will adjust to his harness quickly making a full recovery.
Mecad will support UCT and Two Oceans Aquarium in this journey ahead and ensuring they get the support they need while operating 3DEXPERIENCE SOLIDWORKS and making a success out of the project.
We will keep you up to date with the progress of the design and Kai's recovery.
Follow our blog as we go on this adventure.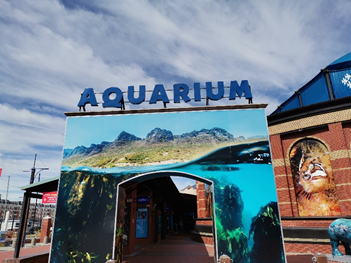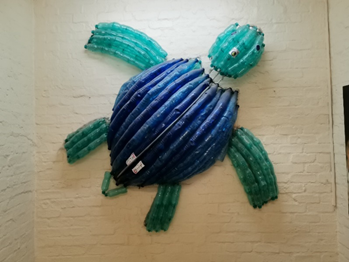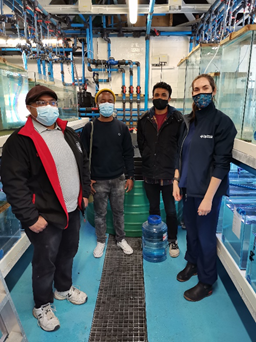 From left, Reuben Govender (Lecturer), Sibuyiselo Mthini (4th-year student), Crustus Ignatius (4th-year student), Martine Viljoen (Animal Keeper at Aquarium)
The aquarium had to try something themselves to help Kai with the unbalanced swim.
They made small weights out of Prattleys Putty to stick onto the shell of Kai.
This did not work as Kai got frustrated and he then kicks it off of himself.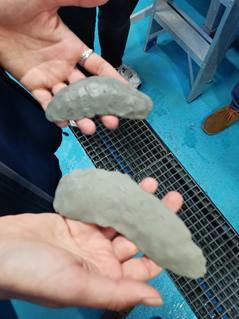 Kai the beautiful 1-year-old Turtle.