MECAD has been a trusted design partner for over 35 years nurturing our future designers through a dedicated educational program. This program aims to provide professional software as well as support to academia. Access to such programs enables students to solve problems skillfully and equip the engineers of tomorrow.
Recently, a MECAD educational user Tshwane University of Technology (TUT), decided to make the bold move towards cloud solutions, by adopting the 3DEXPERIENCE platform.
EMPOWERED RESEARCH
As a research and innovation hub, the faculty of Engineering and the Built Environment at Tshwane University of Technology (TUT) aims to 'generate, integrate and apply knowledge to stimulate socio-economic development by partnering with communities and industries in sustainable development.'
In keeping with the drive to innovate for a sustainable future, the faculty have been working on an ambitious solar car project since 2014, aptly naming the vehicles SunChaser. They compete in events such as the biennial Sasol Solar Challenge and the Ilanga Cup. Trips throughout Southern Africa are also planned that will allow communities to see the solar car in action and expose youth to the field of Engineering. One such trip is a prospective week-long tour of over 2100km from Pretoria (South Africa) to Swakopmund (Namibia), depending on international travel restrictions due to the pandemic.
With SunChaser 3, the TUT team proved its worth by ranking fourth internationally and first nationally in the 2018 Sasol Solar Car Challenge hosted in South Africa. Following this success, they want not only to continue being competitive but improve the SunChaser 4 design in such a way that they can expand their horizons and compete in other international challenges.
Watch the SunChaser 4 in action.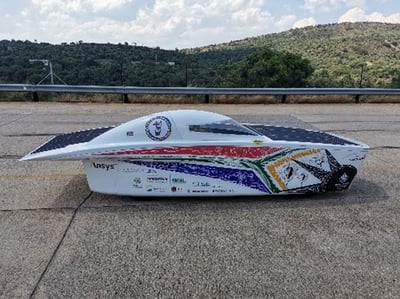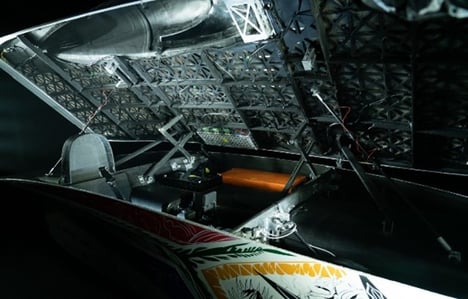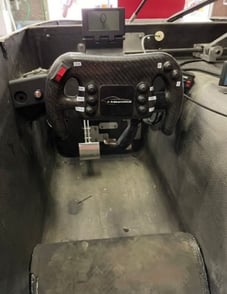 DATA-DRIVEN DESIGN
Data Management is a tool that allows multiple members to modify and edit a design, without conflicting versions and easily keep track of design changes and revisions. However, these tools are rarely touched in an academic setting, and this is something TUT wanted to remedy via their Solar Car Project and the integration of the 3DEXPERIENCE platform.
The technical regulations of the solar challenges have regularly been adjusted since the start of the project in 2014. This requires design changes as well as improvements to stay competitive. Using the advanced 3D engineering software technology of SOLIDWORKS, with the ability to store, and re-use previous design data with the 3DEXPERIENCE cloud solution, the team can do just that.
3DEXPERIENCE provides them with a hassle-free, easy-to-set-up system, that is both simple enough for students across all years of study to use and provides the powerful control options often expected from professional engineering teams and commercial customers. User onboarding was easy and painless and allows students to start using the tools immediately. This significantly reduces the amount of rework that can arise due to conflicting design changes and allow team leaders to keep track of design changes more easily.
SunChaser 4 designs were improved, and specifications were updated to regulation requirements in only 20 months. The sleek aerodynamic design allows it to reach speeds up to 125km/h.
Below some of the SunChaser 4 outputs within SOLIDWORKS.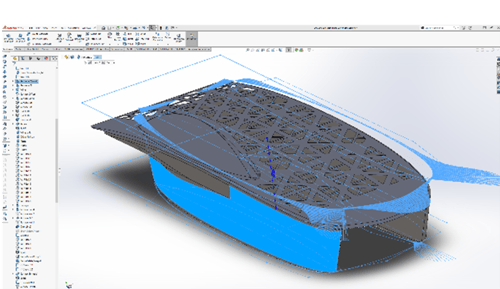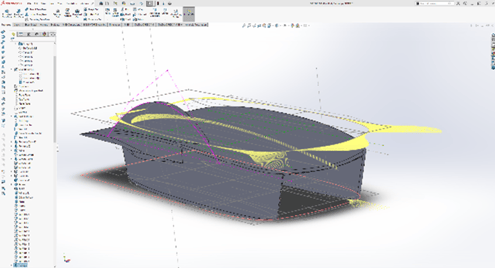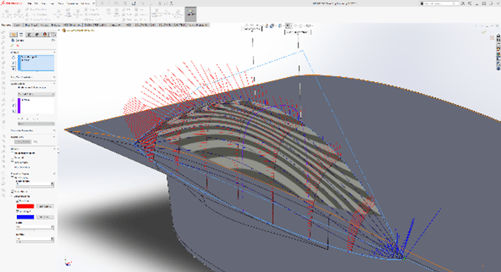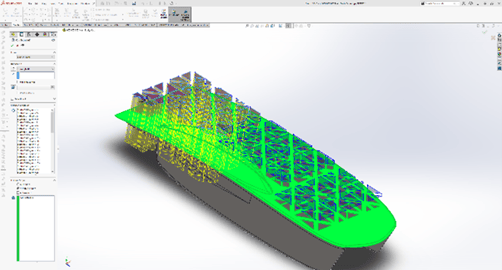 PROJECT MANAGEMENT WITHOUT RESTRICTIONS
The solar car team consists of students from the first year to Ph.D. level as well as lecturers, all from different departments such as Industrial Design, Mechanical Engineering, Electrical Engineering, and Mechatronic Engineering.
Team leaders need to ensure all tasks and assignments for the project get completed on time for race day, and what better way to do this than project management tools? Traditional tools lack the 3D and CAD aware nature TUT requires and is also limited on the collaboration front.
The 3DEXPERIENCE platform opens the door to improve the productivity of the team with seamless collaboration despite the restrictions imposed by academic schedule conflicts and students not being able to access the campus due to COVID-19 related lockdowns or isolation.
"We have only scratched the surface of what we can achieve with 3DEXPERIENCE in terms of project data management and the safekeeping of many years' work allowing future generations at the TUT to continue work on the project." Johannes de Vries, Solar Car Team Manager.
The project management tools in 3DEXPERIENCE allow team leads to set up full project plans, with dependencies, time, and resource planning. Using Gant charts, project status can be determined at a glance. Assigning tasks to students and having the project plan dynamically update as students complete those tasks, reduces the constant need for check-ins, freeing up time for the project leads to focus on higher-level issues that could put the project in jeopardy.
Maintaining their software licenses will allow the TUT team to continue design improvements, and with 3DEXPERIENCE do this even on the road during a challenge! Follow the TUT-team.
MMOHO REA HOLA – Together we grow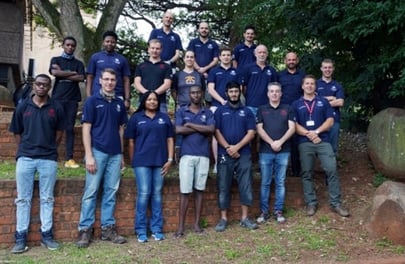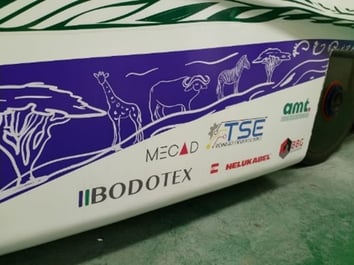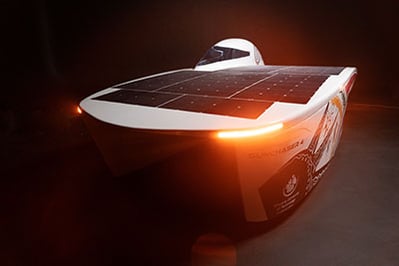 This passionate team is part of a movement that has been changing how people think globally about sustainable renewable energies such as solar power. The experience gained from participating in the design project empowers the students with sought-after skills, opening doors in a competitive industry. And with 3DEXPERIENCE, the nurturing of even younger minds was made possible.
TUT has strong relationships with local schools, which they often pull from for their undergraduate program. However, the interactions with these schools are often superficial. TUT can remedy this by using 3DEXPERIENCE to improve collaboration with their partner schools.
Using the Platform, TUT will in the future be able to better integrate with schools by involving them in design projects, giving high schoolers insight into the complexities of advanced engineering projects, or allowing teachers to pull from lessons learned on the project as case studies. When these budding students then move from high school to university, they already have a significant advantage as they can jump into the solar car project with a full understanding of the project and experience in using the software. By involving schools in projects such as this, TUT creates interest and love for engineering, securing future generations of skilled professionals.
We can't wait to see what this team accomplishes in the future. It's been a pleasure being able to support them with their journey so far and we hope they'll continue to push boundaries, innovate, and inspire for years to come.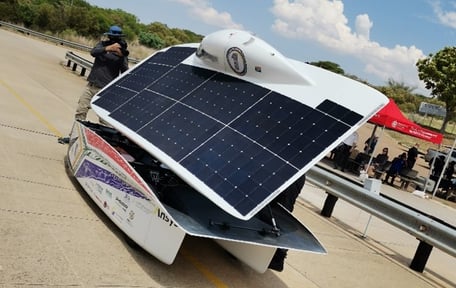 Keep up to date on all our blog posts by following us or checking out our website. If you have any questions about MECAD Systems' educational program, feel free to get in touch anytime!
(Thanks to Tshwane University of Technology for the use of official photographs: )