An Update on Kai the turtle!
MECAD is a proud partner to the UCT-team designing a balancing harness for Kai, the loggerhead turtle. This medium sized turtle suffered from a growth on his left lung, causing him to only swim on one side.
You can find the first blog on Kai here.
While the dedicated staff at the Two Oceans Aquarium are doing an amazing job looking after Kai's physical needs, the 3DEXPERIENCE SOLIDWORKS design process has been going around the clock with Dr. Govender and the UCT-team spearheading the project. The 3DEXPERIENCE platform is a cloud-based environment that creates an efficient, integrated development process for product designers. It enables collaboration among the team members by connecting them wherever they are located and allows project managers to check real-time progress on any device while simulating potential errors in design before testing begins with reduced risk of wasting resources when designing something new.
The temporary weight to help Kai with his unbalanced swimming, as seen below, is still being used by the aquarium staff. This will be replaced by the planned harness that is a longer-term solution that Kai can't dislodge himself.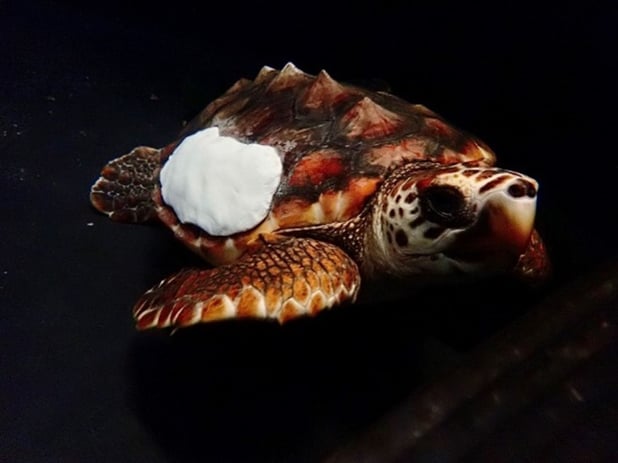 Kai the Loggerhead Turtle


The people involved are doing their best to make sure that this little swimmer has a bright future. Working together as one community helps everyone live better lives even if it's just small improvements like helping out our ocean friends.
Follow us for more updates and visit our previous blog post to get more info about Kai: 3DEXPERIENCE SOLIDWORKS and Kai the turtle. (mecad.co.za)
Like and connect with Two Ocean Aquarium on Facebook: https://www.facebook.com/TwoOceansAquarium